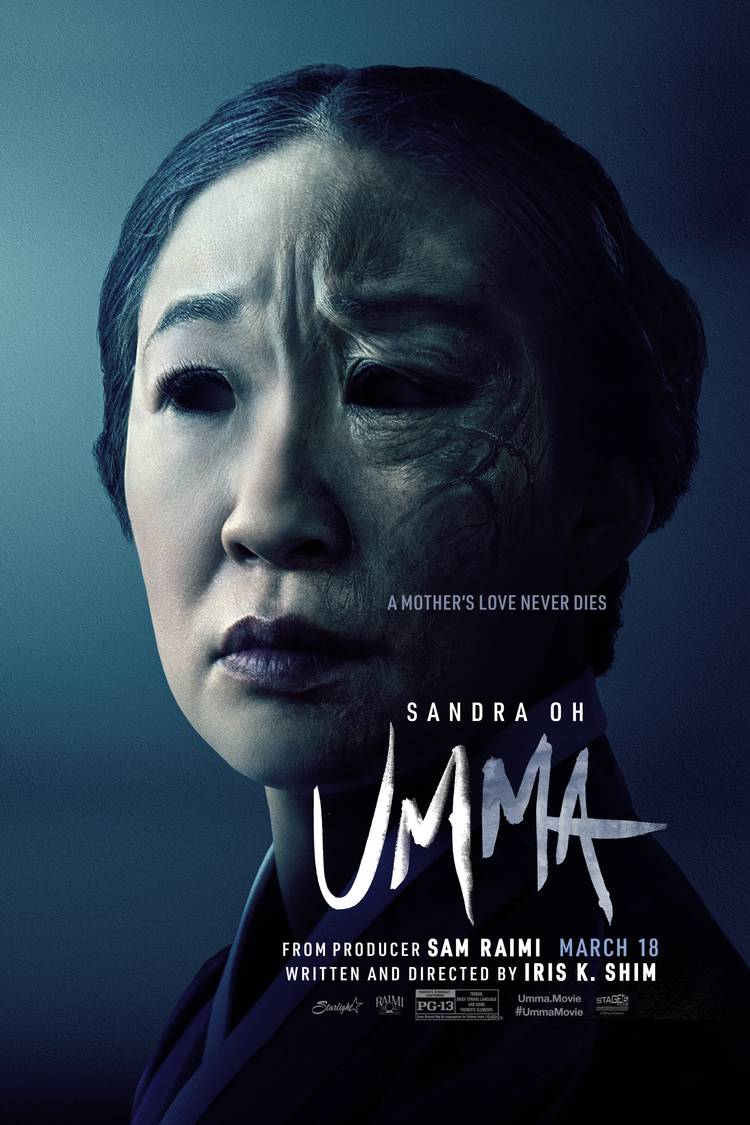 While the month of March is likely to be dominated by a certain Bat-like figure, there are other movies on the horizon that should draw interest. One of these includes Sam Raimi's latest venture into the horror genre as a producer for Umma.
The supernatural horror stars Sandra Oh and is directed by Iris K. Shim. Ahead of the film's release, Sony has unleashed a trailer that promises a haunting possession story.
Umma, which is the Korean word for "mother," follows Amanda (Sandra Oh) and her daughter (Fivel Stewart) living a quiet life on an American farm, but when the remains of her estranged mother arrive from Korea, Amanda becomes haunted by the fear of turning into her own mother.
Check out the trailer below.
While unconfirmed, the spirit that is unleashed in the trailer resembles the Kumiho – a nine-tailed fox spirit from Korean folklore. A recent depiction of this entity has been seen in HBO's Lovecraft Country.
Sam Raimi's production company Raimi Productions is producing the project, with André Øvredal (Scary Stories to Tell in the Dark) serving as executive producer.
Umma is set for release in theatres on March 18th.