Halloween is often a time for fear, horror, and monsters, but it doesn't always have to be! There is plenty of Halloween fun that doesn't have to scare the pants off you! Halloween is also about having fun, breaking out of your comfort zone, and candy! We at Fandom Spotlite share our favorite Not-So-Scary movies and shows that are perfect for turning Spooky Season into Spoopy Season!
Jaz's Pick – Hocus Pocus
"We're talking about three ancient hags versus the 2Oth century. How bad can it be?! A true Halloween classic! It's one of those films that I have to watch every year during the spooky season! This film is just pure delight! Bette Midler, Kathy Najimy, and Sarah Jessica Parker slay it as The Sanderson Sisters. This film will, without a doubt, put a spell on you."

Yali's pick -Muppets Haunted Mansion

"I know this just came out, but the Muppets Haunted Mansion made me laugh so much! There are so many nuances from the ride for those who have been to the parks. It has a stellar cast, great music, and hilarious cameos. The story offers a great message about overcoming fear. I see this becoming a cult classic like the Nightmare Before Christmas or Halloweentown."
Joe's Pick – Bob's Burgers
"I'm a sucker (heh) for the Bob's Burgers Halloween episodes, but here's the issue, it's not just one of them. I'm, in general, a fan of holiday episodes in comedy or animated TV shows, and Bob's always takes the cake in these. The Halloween episodes specifically leave me zombified (but in a good way), between the Kingshead Island episode having strong Stephen King vibes, to the mystery of who's stealing the kids Sticky Sugar Booms, the show never disappoints. The clear golden element of these episodes? The kids' costumes. This year's episode had Tina as the Sherlochness Monster, Louise as Peter Pan's Labyrinth, and Gene as a Gladiator. They're always a delight, and I look forward to this time of year for TV every year!"
Teresa's Pick – House (1977)
"I can't help but recommend House (1977) for this roundup. This one is definitely for adults instead of kids, as it's a horror movie that's just so campy that it can't be scary! A group of girls goes to an estranged aunt's House on vacation, but get this, the House is haunted! (Shocking, I know!) There's a head in the well, a piano that is played with floating fingers, and a cat that can perform magic! The plot doesn't make much sense, but it's more about the journey instead of the destination for this one! Grab your friends and laugh at the fishing wire and assign bad nicknames to each other for a good time."
Erin's pick – Twitches

"One of my favorite Disney channel classics is Twitches. It's up there with Halloweentown for me. I was always a fan of Tia and Tamera Mowry growing up. The fact that they had magical powers in this movie only made them cooler to me. Not only were they witches, but they also turned out to be princesses of a magical land. I was the girl who always wanted to be a princess. It was always fun watching them learn to control their powers and eventually vanquish The Darkness from their homeland. I related more so to Alex, played by Tia since she was shy and introverted. Also, she was an artist who was a night owl, and I'm not a morning person at all. It's a cute adventure to watch and I recommend it if you've never watched it."
Rachel's pick – Paranorman

"I love stop-motion animated films such as The Nightmare Before Christmas and Coraline, but one that I don't hear people talk about too often is Paranorman. It's become an annual watch for the Halloween season and I love that it plays on common horror tropes while blending horror elements with comedy. It's fun, has a main character you want to root for, is action-packed, and features lots of zombies. If you're looking for a supernatural story with a spoopy feel, I highly recommend this film."
Scott's pick – The Simpsons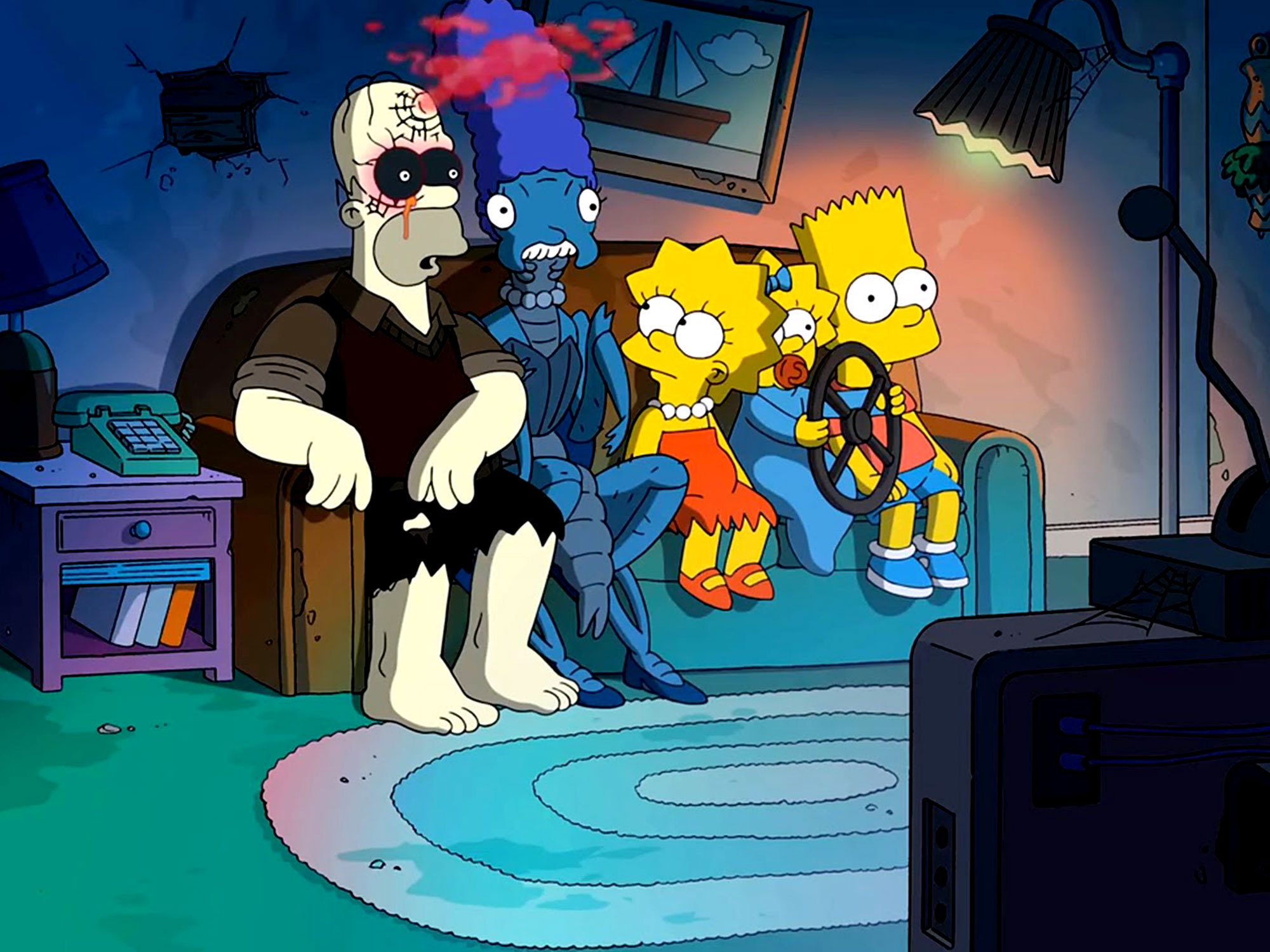 "Halloween is my absolute favorite time of year! I love a good scare, but also love the annual Halloween specials we see in many TV series. In my opinion, no one does it better than The Simpsons! Their classic "Treehouse of Horror" episodes pay homage to some of the most iconic horror works of the past, whilst adding their own fresh brand of humor. Timeless segments like 'The Shinning,' 'The Devil and Homer Simpson,' and 'Nightmare on Evergreen Terrace' rank amongst some of the series' most memorable scenes ever! I eagerly await to see what they have in store for us this season."
We hope you enjoy our recommendations for some Not-So-Scary entertainment! Share your favorites in the comments below or on social media.
---