Congratulations, Fandom Fans! You have made it to level 10 of 2021; we like to call this level–Spooky Season! The month of October brings many changes, including in the world of Fandom. In level 10, fans can expect a lot of new news and news about fandoms coming out of hibernation. So, if you're ready to proceed, then let's hop right into the report.
Enter The Sandman
Netflix has brought to life Neil Gaiman's famous graphic novel, The Sandman. The world of The Sandman is like a dream within a dream. Experience the story of the Lord of Dreams as he wonders about two worlds. But, these worlds are not like a delightful sweet dream. Darkness and malice lurk in both. The trailer above gives fans a first look at the upcoming series. Will you be adding The Sandman to your must-watch list?
An Apple a Day Keeps The Fornite Away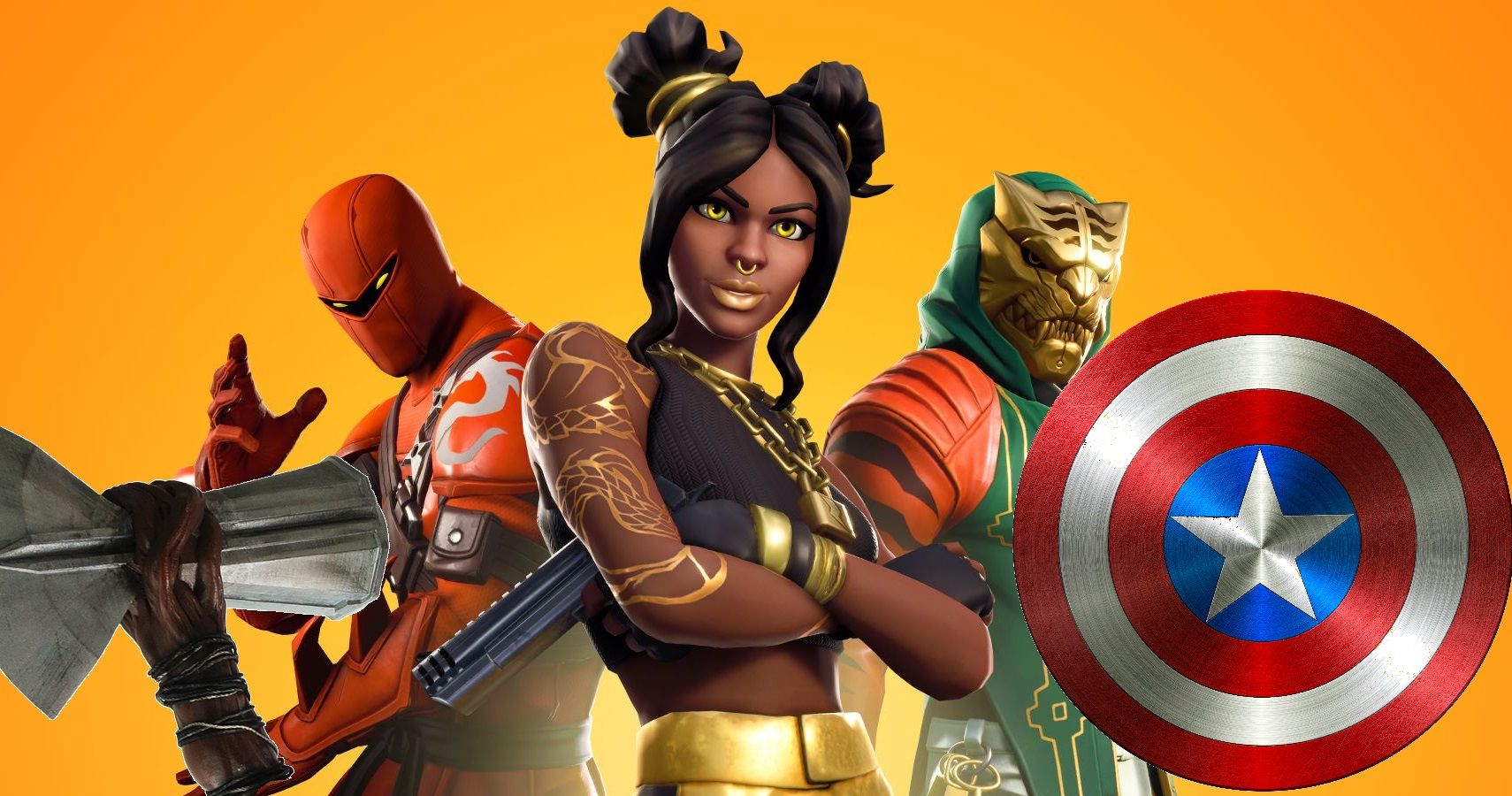 Apple and Fortnite's legal battle has taken an unexpected turn. Apple has banned the mainstream game from its app store. According to reports, the game will be prohibited until the lawsuit between the tech company and Epic Games is resolved. The issue stems from Apple feeling that Epic Games' Fortnite violated its policies concerning in-app purchases. Specifically, "Mega Drops" gives players a discount on the in-game currency known as V-Bucks. This provides gamers more of an incentive to use Fortnite's payment system instead of Apple's. The tech giant decided to remove the game from the app store last year, which caused the gaming company to sue. In October 2020, a judge ruled that Apple couldn't block third-party payments. The judge also stated that Epic Games couldn't prove Apple was operating as a monopoly. Both Apple and Epic are appealing aspects of the judgment. Can't they solve this with a dance battle?
Stranger Than Fiction
Netflix teases more horror with its latest Stranger Things trailer. Welcome to the Creel House shows the Creel family moving into their new home. Everything seems all sunshine and apple pie, but this is Stranger Things, and things get strange. What role will this house and its former owners play in season 4? We'll have to keep waiting until 2022.
A Delayed Debut

Inhuman Kamala Khan has been a fan-favorite since her debut in the comic books. Many have been waiting for this hero to debut in the MCU. Sadly, we will have to keep waiting. Marvel Studios and Disney have pushed the release of the Ms. Marvel series to 2022. Adam B. Vary, a writer for Variety, seems to confirm the reports.
UPDATE: I've confirmed what was obvious to most Marvel Studios observers: #MsMarvel has moved from a late 2021 release on Disney Plus to 2022.

See the full updated MCU schedule here: https://t.co/oiW1Xt8O5z

— Adam B. Vary (@adambvary) September 23, 2021
Luckily, Kamala Khan is worth the wait.
October is now Scoobtober!

This October will now be Scootober, thanks to a new promotion by Cartoon Network and HBO Max. Monsters and Ghouls will run amuck, but Scooby and the gang will have you covered all month long! All October, Scooby-Doo is taking over HBO Max and Cartoon Network with NEW episodes, tons of movies, and more!
Here is the list for the Pawsome Schedule:
Scooby-Doo and Guess Who?' ALL-NEW episodes on HBO Max

'Be Cool, Scooby-Doo!' and more series added to HBO Max

'Scoob!' premieres on Cartoon Network 10/24 at 6 pm

28 Scooby-Doo Movies on CN App

2 Scooby-Doo Movies on Cartoon Network at 9a every Saturday in October
Hey, Disney!

Starting next year, Disney fans at home and Disney Resort hotel guests at Walt Disney World will be able to use an Amazon Echo device to interact with some of their favorite characters from Disney, Pixar, Star Wars, and beyond, just by saying"Hey, Disney!" This new partnership will provide an immersive extension to the Disney experience. Hey, Disney will have immersive storytelling with authentic character voices, unique audio environments inspired by Disney films and destinations, and more than a thousand magical interactions.
A Legendary Pokemon Catches a Legendary Price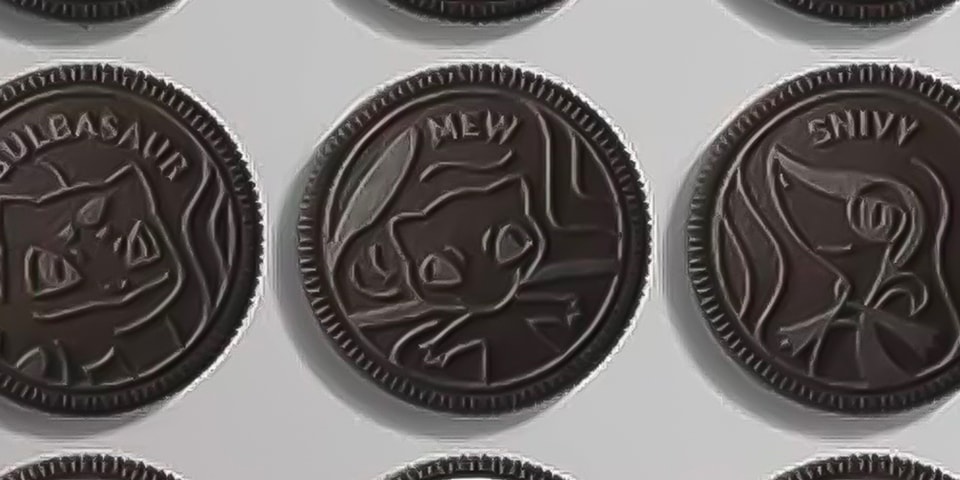 If you thought the prices of Pokemon cards were insane, wait until you see how much people are reselling Pokemon Oreos. Pokemon and Oreo teamed up to celebrate Pokemon's 25th birthday by releasing specially designed Oreo cookies. The sandwich cookie features 16 different Pokemon designs but just like in the games; some are rarer than others. The legendary Mew is fetching a hefty price on resellers like eBay.

If you are looking for a quick come-up, then maybe go hunting for Pokemon Oreos. Remember, you got to catch'em all!
A Space Opera Returns

The 1994 space opera Babylon 5 is being rebooted on The CW. Honestly, what isn't getting a reboot over at The CW? The reboot will be written by the original show's creator and showrunner, J. Michael Straczynski. The new series will once again tell the story of Babylon 5, a five-mile-long space station located in neutral space designed to maintain the peace between the most powerful space-faring races in the galaxy. This sets the perfect stage for conflict, romance, mystery, and more. Will a new generation/audience be interested in a novela in space?
This is the conclusion of our first Fandom News Roundup of October 2021; how did we do? Leave a comment down below or online. We hope you have a safe weekend and we'll see you again next week!
---