While the in-person Dragon Con event this year will be a smaller convention than in past years, fans who would rather not travel (or those who are blocked by international travel restrictions) can access a live-streamed version of the convention from the comfort of their own home in the company of friends and family. Dragon Con's virtual features include a new, easier-to-use platform and full access to an online Vendor Hall, Art Show, and Comic & Pop Artist Alley.
Subscribers to this year's Dragon Con Goes Virtual can see five days of start-to-finish convention coverage, including live and recorded panels featuring the best-known and most popular guests from the live convention, as well as feature events such as Thursday Night Wrestling, Friday Night Costume Contest, and Masquerade, queen of the costume competitions.
The membership price for Dragon Con Goes Virtual, which includes access through June 1, 2022, so fans can catch up on what they missed or relive favorite memories, is $10. The membership also includes exclusive fan panels and creator interviews that will only be available on the streamed convention, as well as access to a selection of Dragon Con's library of panels recorded in past years.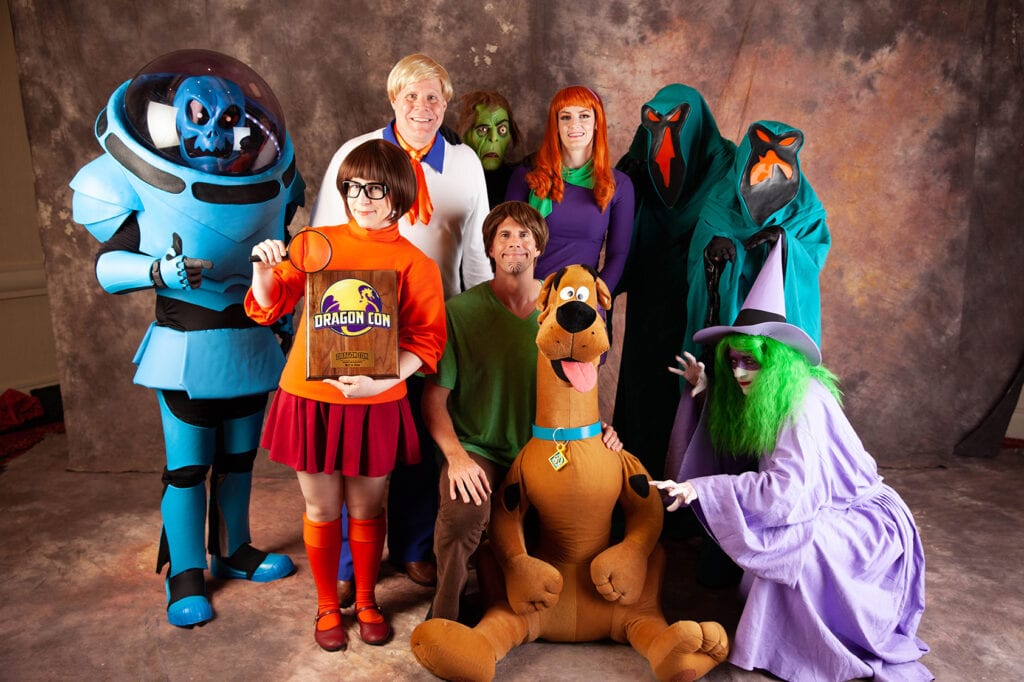 The 2021 edition of Dragon Con Goes Virtual will be hosted on UScreen, improving user experience. UScreen makes it easier to search and access recorded content, including content recorded during the 2021 convention and classic Dragon Con panels. Chat rooms and fan discussions will be held on the official Dragon Con Discord server, which will also be home to round-the-clock role-playing games and Jackbox party games. The virtual Vendor Hall, Art Show, and Comic & Pop Artist Alley will again be held on Eventeny.
Some of the exclusive content available only to Dragon Con Goes Virtual subscribers include:
~ An interview with Robert Silverberg, prolific science fiction writer, a multiple Hugo, and Nebula award winner, a member of the Science Fiction and Fantasy Hall of Fame, and a Grand Master of Science Fiction.
~ Author and game writer Graham McNeill and comic book writer and novelist Dan Abnett discuss their careers and the growth of LitRPG with Van Allen Plexico.
~ A virtual party DJ'd by Literary Guest of Honor John Scalzi. An energetic writer of bestselling science fiction novels and the popular Whatever blog, DJ Scalzi's set at the turntables was one of the most talked-about Dragon Con Goes Virtual events in 2020.
Most fan tracks – the lifeblood of Dragon Con's convention – have also provided two pre-recorded panels that will air from 10 a.m. to 10 p.m. each day of the convention, while repeats of popular panels from past conventions will air during the overnight hours. These panels include:
~ Experts in physics and biology deconstruct the action sequences in F9, the latest chapter in the Fast & Furious film franchise, for the science track.
~ Puppetry's beloved Sci-Fi Janitors Bob and Carl gather their puppet friends for an uproarious game of Ultimate Werewolf.
~ Artist and teacher Shawn Durrington teaches youth to draw R2D2 and other beloved characters from favorite stories.
~ A trio of New York Times bestselling authors Kevin J. Anderson, Jonathan Maberry, and Faith Hunter, talk about their craft.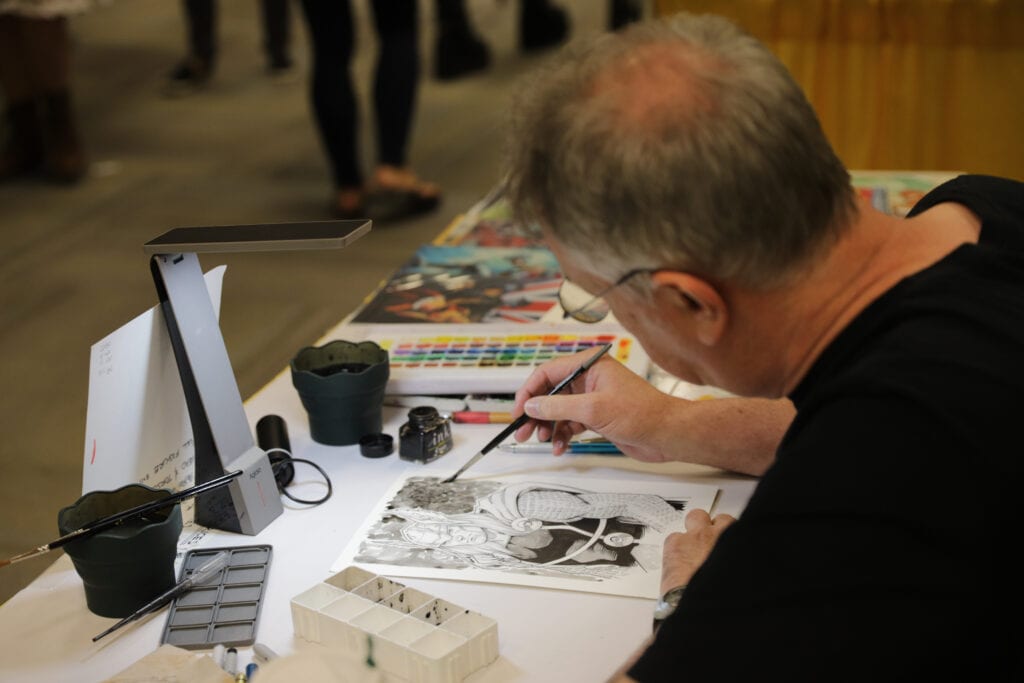 Dragon Con 2021 – both the live convention and the online alternative – runs from Thursday, Sept. 2 to Monday, Sept. 6. Live events will be held across five host hotels – Hyatt Regency Atlanta, Marriott Marquis, Hilton Atlanta, Westin Peachtree, Sheraton Atlanta – and AmericasMart Buildings One and Two.
You can purchase tickets to the in-person and online convention right now on Dragon Con's website.
---