Here on Fandom Spotlite, we like to pride ourselves as experts on all things Fandom. That includes being able to help you during times of need. What's more difficult than trying to decide what to buy someone? Calculus, maybe? Cue the Fandom Spotlite Gift Guide, where we help you with gift suggestions for different fandoms/genres.
For this edition, we will be focusing on Anime Lovers.
Dragon Ball Z – Saiyan Space Pod Magic Mug – $24.95
Chances are if they are an anime fan, they love Dragon Ball Z. This legendary anime is part of "The Big 3′ for a reason. This space pod mug from Amazon is the perfect gift to help calm their inner Saiyan during rough mornings.
Demon Float Enamel Pin – $13.00
Demon Slayer: Kimetsu no Yaiba has quickly become a cult classic with an amazing story, impressive art style, and loveable characters. None more so loved then Nezuko. This enamel pin from Sharodactyl Art features everyone's favorite smol girl as a cute float drink! This pin can accessorize your clothes, bags, or lanyards.
Sailor Moon x Colourpop Collection – $89.00



How many times have you or your anime-loving friends pretended to transform into a Sailor Scout? I know I'm guilty of it. Now you can become a pretty guardian too with this makeup collection from Colourpop. This collection features the guardian of love and justice herself! There is an eyeshadow palette, blushes, glitter, and lip colors. In the name of the moon, you might want to purchase this soon!
My Hero Academia: Heroes Rising [Blu-ray] – $19.95
Another strong contender for the new "Big 3," My Hero Academia, is really making moves in the anime world. The feature film "Heroes Rising," was a tour de force at the international box office. Get the anime lover in your life an amazing film that can go toe-to-toe with any MCU film. It expands upon the anime series and brings us closer to learning more about UA and its students and faculty.
NARUTO AKATSUKI PUFFER JACKET – $184.00


Love anime but mostly relate to the villains? Want to be warmed by your disdain for your former ninja village? This puffer jacket from high-end brand Hypland might be the gift for you. The jacket features the symbol of the rogue ninja group the Akatsuki. Functional and stylish.
Cowboy Bebop (Original Series Soundtrack) on Vinyl – $31.98
Cowboy Bebop is more than likely in every anime fan's top 10 list. It is the perfect culmination of story, characters, music, and swagger. Speaking of music, it also features one of the best anime soundtracks to date. Now you can own the soundtrack on a medium featured on the show: vinyl. It's currently available for pre-order and will arrive on time for the holidays.
Pokémon Poké Ball Metal Ornament – $29.99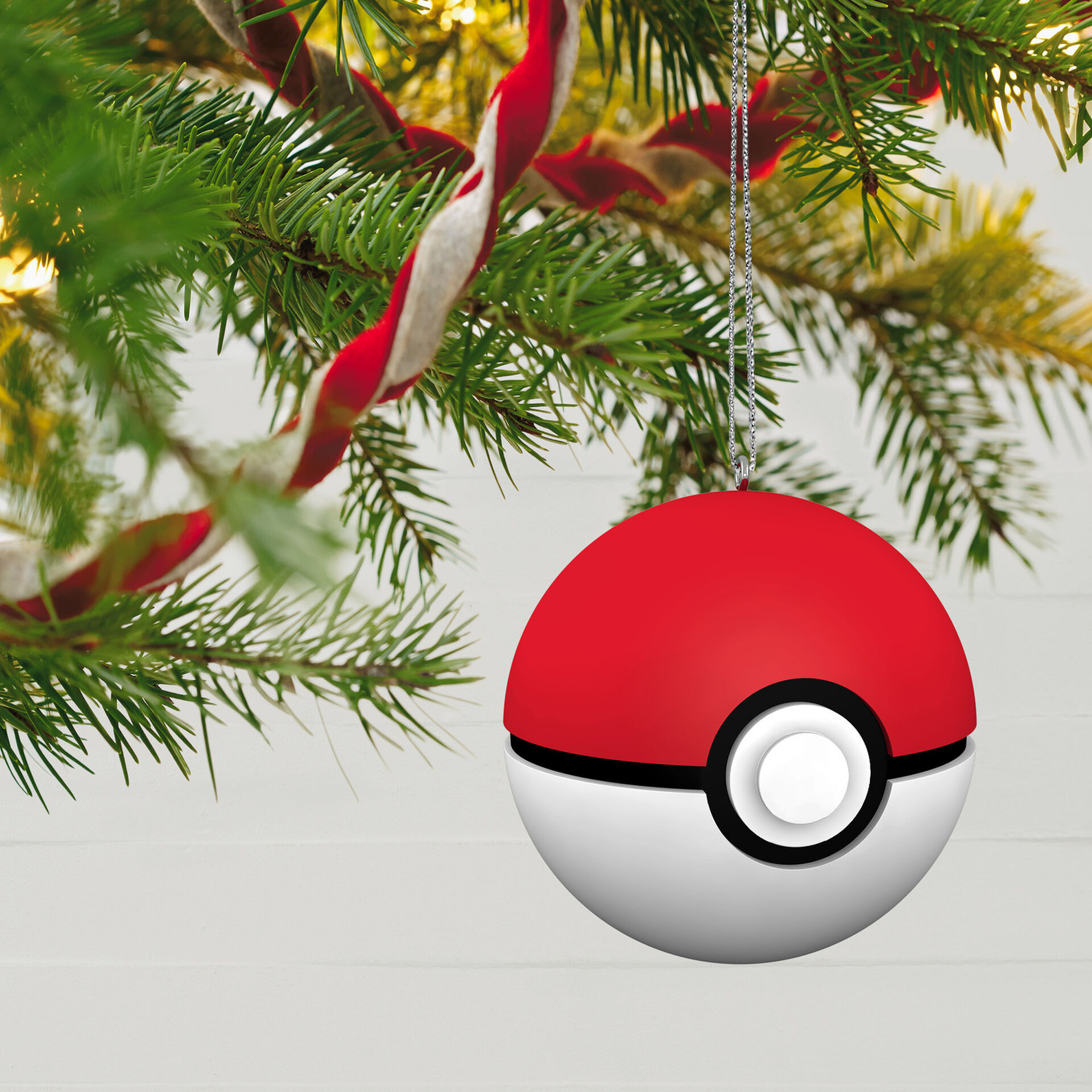 If you're getting your special anime fan a gift for the holidays, then consider a gift that can become a part of their holiday traditions. This Poke Ball ornament can adorn your Christmas tree, Hanukah bush, or even your solstice altar. There are also other designs and you'll definitely want to catch 'em all!
---