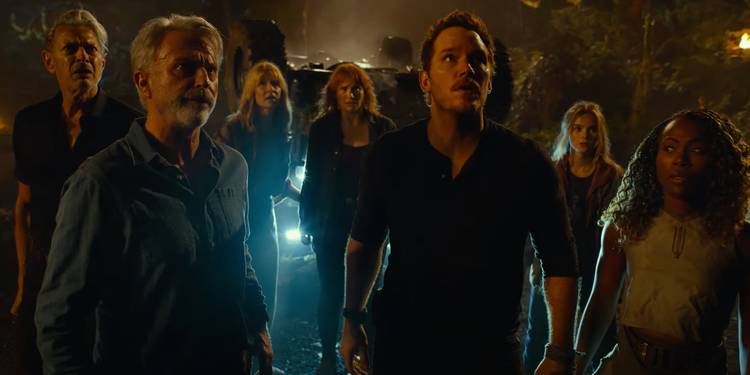 Hold on to your butts!
The official trailer for Jurassic World: Dominion is finally here and it's certainly worth the wait.
From Jurassic World architect and director Colin Trevorrow, Dominion takes place four years after Isla Nublar has been destroyed. Dinosaurs now live—and hunt—alongside humans all over the world. This fragile balance will reshape the future and determine, once and for all, whether human beings are to remain the apex predators on a planet they now share with history's most fearsome creatures.
The trailer begins with some iconic John Hammond narration from Jurassic Park and then teases an epic globe-trotting adventure that reintroduces characters both old and new.
High octane sequences in the ocean and the air, a reunion of iconic characters, dinosaurs running rampant across the globe, the return of the Dilophosaurus and a brand new Baby Blue are just a handful a great moments from the trailer!
Check it out below.
Chris Pratt and Bryce Dallas Howard return as Owen Grady and Claire Dearing, while Sam Neil, Laura Dern, and Jeff Goldblum all reprise their infamous roles as Alan Grant, Ellie Satler, and Ian Malcolm.
Universal previously released a full 5 minute prologue that gave fans a closer look at life in this new world. The film has confirmed numerous returning species of dinosaurs alongside a plethora of newbies to the franchise.
Colin Trevorrow returns to the directors chair for Dominion and wrote the script alongside Emily Carmichael.
Jurassic World Dominion will arrive in theatres on June 10th, 2022.
What did you think of the trailer? Are you excited to see the epic conclusion of the Jurassic era? Let us know in the comments section.